Obsolete, Confederate and Union Currency and Early American Copper Coins
---
Member of:
| | |
| --- | --- |
| | |
Past President and Current Board Member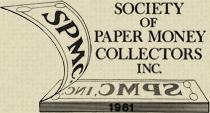 Building Great Collections!
We help collectors build and sell great collections of antebellum and Civil War-era coins and currency from the 1780s to the 1860s. These include Obsolete bank notes, Confederate money, Southern State money, US large type, Confederate "coins", Fugio cents, and half and large cents. We aim for and deliver high satisfaction on all sides of a deal.
Knowledgeable and Fair Buyers and Sellers!
We buy and sell coins and currency online, at shows and on eBay. We buy from collectors, dealers, estates and auctions and are the strongest buyers for choice and rare items. We take consignments from collectors and dealers offering greater control, longer and better visibility, and results than other venues. We represent people at auction to buy.
Please take your time to peruse our galleries and list featured on this site. Do not hesitate to ask questions for more information such as scans, pictures, grading, history, etc…
Thanks for letting us serve you!
New lists for February 2023 published (Feb 14) – CSA paper money coming soon.
Email me to get on our mailing list and get the new April 2023 Confederate paper money price guide (PDF)!